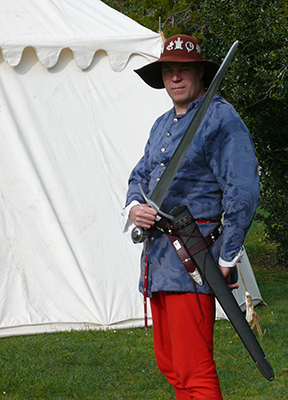 Swords hold a special place in our modern world. Obsolete as weapons, swords live as functional art, as tools to relearn the ways swords were used historically, and as powerful symbols of life, death and justice. The sword lives on today as a way of telling a story, whether in print or on the screen.
Every sword tells a story – whether it is a surviving historical sword that can tell us about how and why it was made and how it was meant to be used – or modern reproductions that link us to those times when a sword gave life and death – or art swords to be appreciated for their beauty as much as their function. They tell us the story of their creation for their owner and by their maker.
I have been fortunate in my career to be asked to help others tell their stories on screen, making swords for many film productions during my years at Weta Workshop. Working with some of the best designers in the world has taught me a lot about designing functional fantastical weapons for my own clients.
I always strive to make each sword as well as I can, to meet the needs of the new owner. Some of these swords will become family heirlooms, becoming a focus of interest and questions for future generations, and continue to tell their stories long after you and I are gone.